Competence and Professional Development Programme "Baltic Academy of Asset Management" (BAAM)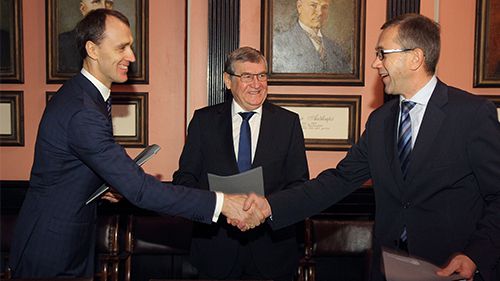 PROJECT OBJECTIVE

In the period from May 2014 to June 2015 Dynamic University in cooperation with three Baltic universities, namely, University of Latvia, Kaunas Technical University and Tallinn Technical University, the international IT market player IBM and information and business technology group "DPA Ltd." ran a project "Baltic Academy of Asset Management" (BAAM) with the aim to facilitate cooperation between the industry and tertiary institutions, as well as to promote the development of cross-disciplinarity in the Baltic countries via business, information, communications technology-enabled solutions. Within the framework of the project two core objectives were underpinned: (1) to develop hands-on oriented courses for business professionals; and (2) to ensure a new study course offering for university students in the discipline of Enterprise Asset Management (EAM).

PROJECT SOLUTION AND RESULT

Crucial contribution of the project is directly referable to signing partnership memorandum for sustainable strategic cooperation in order to facilitate closer cooperation between tertiary institutions as knowledge medium, and enterprises as contributors to educational transformation by providing substantial support on most recent industry trends. Such mutual investment will enable future students and business professionals to reach new levels of productivity, employability and industry-compliant competence in the face of changing stakeholder demands.

During the implementation of the project innovative modular courses for university students in the existing study course offer and for business professionals were developed with the involvement of academic personnel and enterprise representatives in the content development and course execution. Congruent with the increasing business needs and topicality of enterprise asset management in the industry at a national and international level, the use of IBM Maximo solution, PAS 55 and new ISO 55 000 standards was seen as a prerequisite to advance awareness and knowledge of the business value and techniques in asset management.