System Concept for Management Appraisal at Riga City Educational Institutions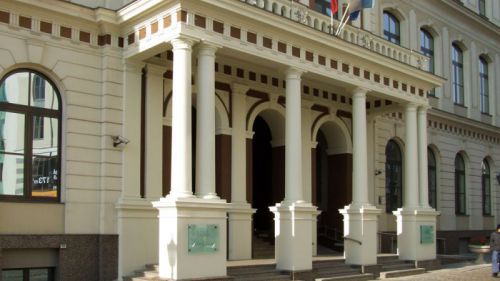 PROJECT OBJECTIVE

The network of educational institutions (EIs) under the supervision of Riga municipality consists of institutions of various types and sizes; therefore, it is complicated to establish and implement a universal wage-setting system. More efficient spending of the funding at the municipality's disposal as well as a transparent appraisal system that would be based on the interests of all stakeholders requires a comprehensive and functional management appraisal system. Currently, various types of EIs have different annual appraisal systems. More effective functioning of municipal institutions, however, requires a universal, institution type-specific model. Considering the need to develop an objective and sustainable annual wage-setting system for the managements of Riga City EIs, the Department of Education, Culture and Sports of Riga City Council entrusted the Dynamic University team with a task to develop the Concept for the management appraisal at Riga City EIs.

PROJECT SOLUTION AND RESULT

The concept developed within the Project's framework proposes a model for the annual appraisal of the managers of educational institutions (Eis) and their wage-setting. Project implementation involved the identification of the gaps within the current management appraisal and wage-setting system, of the needs of the stakeholder groups and the experience of other Latvia's municipalities as well as other countries. Project implementation involved the examination of the current EIs management appraisal and wage-setting system, management appraisal criteria, potential gaps as well as the specifics of various types of EIs. In order to form a maximum accuracy picture of the stakeholder needs, the most appropriate appraisal criteria and the annual timeframe for appraisal, interviews with Riga City Council representatives were held, workshops with the participation of EIs managers were organised as well as the binding legislative acts were examined in both municipality and national context.

Realising the importance and high value of a successful application of the EIs management appraisal and wage-setting practices elsewhere in Latvia as well as globally, the development of the Concept also took into account the experience and practices used in Europe, Finland as well as by Sigulda municipality.

The deliverable developed by Dynamic University describes a model for a system of annual appraisal of EIs managements, its functionality, wage calculation methods, annual appraisal timeframe as well as potential risks and limitations. A significant component of the Concept is the defined key criteria and additional criteria that serve as a basis for the developed management appraisal and wage-setting system. The Concept provides for a sustainable, flexible, objective and justified model for the appraisal of Riga City EIs managements and setting their wages.